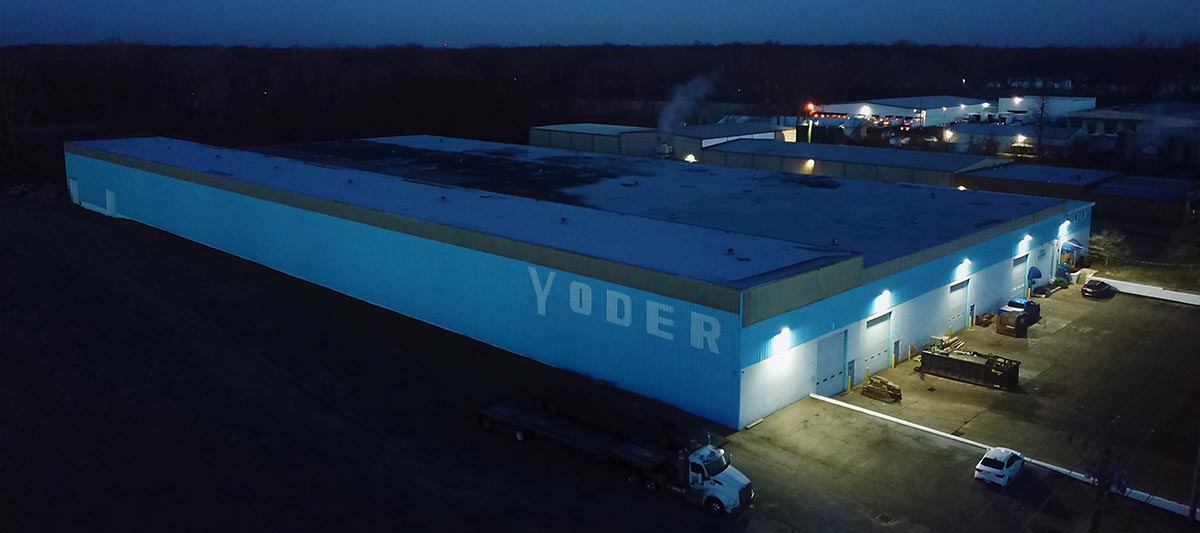 About Us
Founded by Lowell Yoder in 1957, Yoder Machinery Sales planted its roots in Holland, Ohio. In a small 1,500 square foot building, Lowell and his wife Marilynn Yoder bought and sold machinery to set the foundation of what Yoder Machinery is today.
Facilities & Locations
Yoder Machinery's Toledo, Ohio location make our inventory convenient to many US cities. All our in house inventory is under overhead cranes! We include loading costs in all deals shipped from our warehouses.

Main Warehouse & Offices
1500 Holloway Road
Holland, OH 43528

Lint Avenue Warehouse
4510 Lint Avenue
Toledo, OH 43612

Dorr Street Warehouse
2375 Dorr Street
Toledo, OH 43607
Our Team
Present day, Yoder Machinery Sales has grown to be one of the largest, most recognized used machinery dealer in the country with over 6,000 pieces of machinery in stock. All being stored inside in the multiple warehouses totaling 300,000 square feet in and around the Toledo, Ohio area. Currently owned by Lowell's son, Terry Yoder and his team continue to apply the same foundation and philosophy as his father did, making customer service a top priority. Classified as a small family business, Yoder machinery currently has 21 dedicated employees. Don't let this fool you as we are still a full-service dealer. From buying, selling, repair, cleaning and painting, rigging and trucking Yoder Machinery has you covered.
Join Our Mailing List
Weekly Inventory Updates, Auction Alerts, & Plant Liquidations!
Join Now